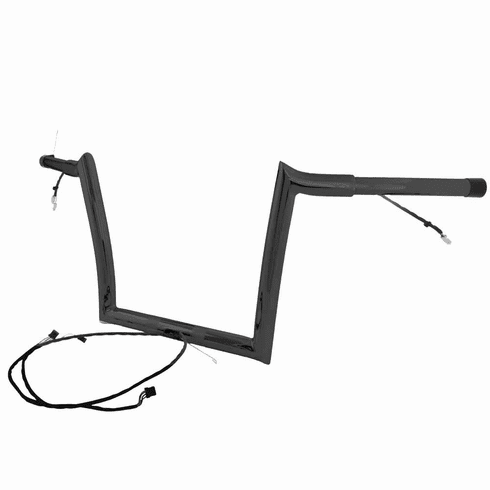 Pre-Wired Monkey Bars 15'-Present
descriptionWE GOT THIS SH*T WIRED!!

The world's best-selling handlebars just one-upped themselves!

Paul Yaffe's Original Monkey Bars for your 2015-present Road Glide, are now available "Pre-Wired" direct from our factory.

The Pre-Wired Monkey Bars come with both plug & play CAN bus control harnesses and connectors installed.

A pull wire is also installed on the throttle side making the twist grip throttle sensor exchange painless.

Bagger Nation's Pre-Wired option makes your bar install a breeze!

The Pre-Wired option for our World Famous Monkey Bars retains the OEM premium quality twist grip sensor

Pre-Wired Monkey Bars come complete with internal switch wires and connectors installed

The installed throttle side pull wire allows for easy twist grip sensor exchange

Simple step by step instructions will guide you through the painless install.

All needed materials are included

If the thought of installing your new Original Monkey Bars has you stressed out, or if you simply want the fastest route to be back in the saddle…relax…We Got this Sh*t wired!