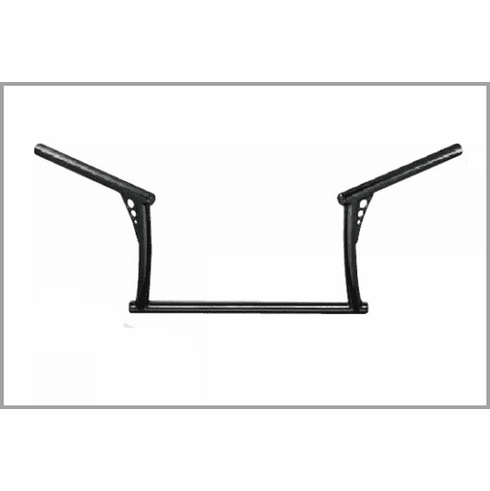 Roland Sands Convoy Dresser Bars
descriptionROLAND SANDS DESIGN CUSTOM 1" DRESSER HANDLEBARS

9" Rise provides a comfortable fit.

FITS: FLHT / FLHX / FL Trike Models

Knurled, drilled and slotted for internal wiring and will accept stock controls, cables and brake lines.

Handlebars available in Convoy, Glider or Lazy Boy styles.

Stylish multi-hole drilled corner gussets for strength and rigidity Hand TIG welded.

Available in chrome or black (black gloss bar with chrome moon end caps)

Made in the U.S.A.

NOTE: No provision for handlebar air reservoir.